Toshi Reagon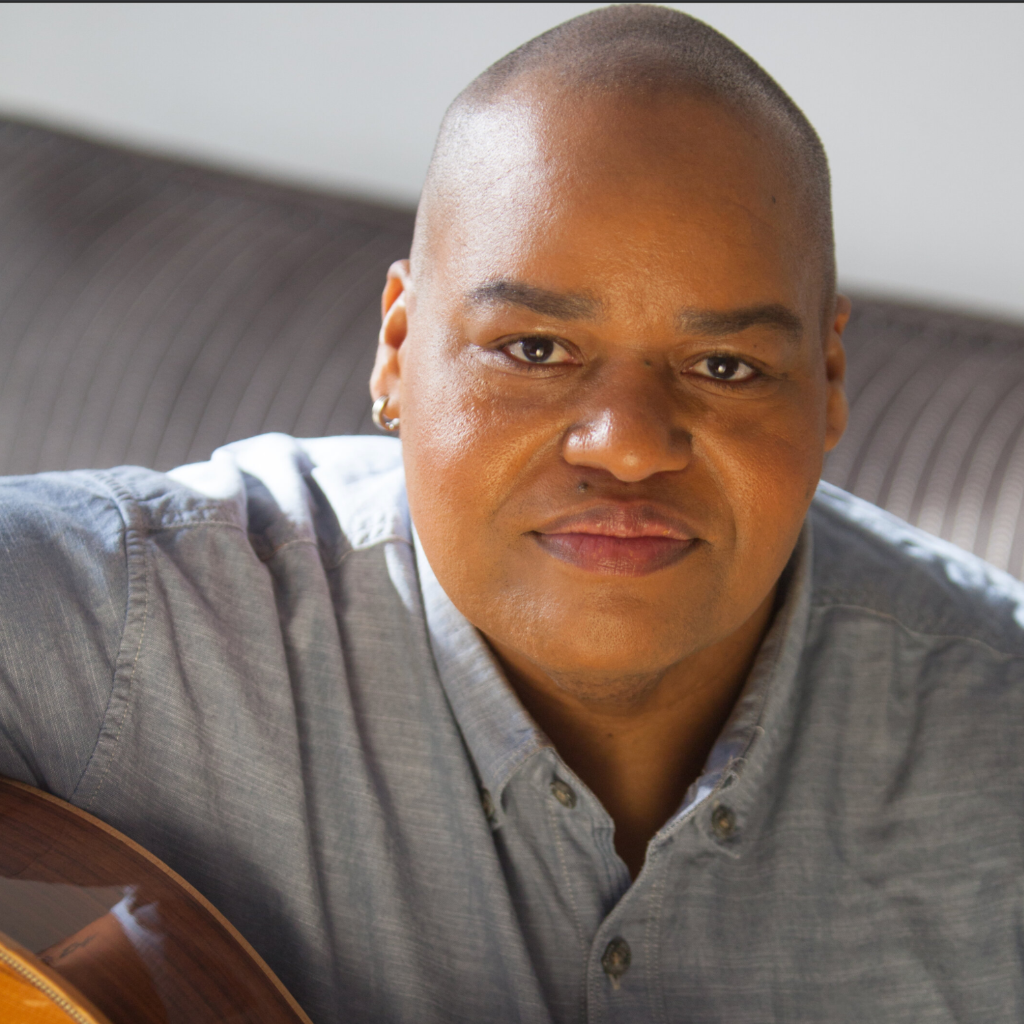 Toshi Reagon—Singer, Composer, Musician, Curator, Producer—is a talented and versatile singer, composer, musician, with a profound ear for sonic Americana—from folk to funk, from blues to rock. While her expansive career has landed her at Carnegie Hall, the Paris Opera House, and Madison Square Garden, you can just as easily find Reagon turning out at a music festival, intimate venue, or local club.
She has collaborated with many artists, including Lizz Wright, Meshell Ndegeocello, Jason Moran, Alicia Hall Moran, Climbing PoeTree, and Nona Hendryx. As a composer for dance and theater works, she has worked with Michelle Dorrance, Katori Hall, Urban Bush Women, and The Jane Comfort Dance Co., among others. She is currently touring Bessie Award-winning The Blues Project with tap dancer Michelle Dorrance and Dorrance Dance. Together with her mother Bernice Johnson Reagon, she has created two operas with director Robert Wilson, The Temptation of St. Anthony and Zinnias and The Life of Clementine Hunter. She is a composer and performer in Meshell Ndegeocello's Can I Get A Witness: The Gospel of James Baldwin. Toshi Reagon and Bernice Johnson Reagon created the opera Octavia E. Butler's Parable of the Sower, which had its world premiere in 2017 at the NYUAD Arts Center in Abu Dhabi.
Reagon is a curator and presenter. From 2011 to 2015, Reagon was the curator for the Schomburg Center for Research in Black Culture Women's Jazz Festival. GOODFolk is an ongoing collaborative series with Joe's Pub. In 2019, she presented Soul Mechanism as part of Carnegie Hall's Migrations Festival.
Reagon co-composed music for two Peabody Award-winning films and received a NYFA Award for Music Composition, the 2010, an OutMusic Heritage Award, and The Black Lily Music and Film Festival Award for Outstanding Performance. She is a National Women's History Month honoree and was named a 2015 Art of Change Fellow by the Ford Foundation. She is an Andrew W. Melon DisTil Fellow with Carolina Performing Arts, a 2018 United States Artist Fellow, and an Andrew W. Mellon Creative Futures Fellow Carolina Performing Arts 2018-2022.
Toshi Reagon resides in Brooklyn, New York. From there, she continues to tour as a solo artist and with her band, Toshi Reagon and BIGLovely. She founded WORD*ROCK*&SWORD: A Festival Exploration of Women's Lives, a community festival that takes place throughout New York City every September since 2011. Through her company Wise Reagon Arts, Reagon curates and produces several events per year with the intention of creating congregational spaces. Her latest recording is Spiritland, available on bandcamp.com. www.toshireagon.com